On our first day in Berlin, we could not help but compare everything to our experiences in London. It's beneficial for the group to have a singular reference point, as we are all from different places and backgrounds. This has been the aspect of the trip that I have enjoyed the most. Alison, our energetic Dulux host, has provided some cracking questions. She is quick to form a "normal human" (as one architect at AL_A described people who weren't architects) response that is refreshing and allows the architects to justify our own thoughts. We now always seek the "normal human" response from both Alison and Mai, our insightful host from the Australian Institute of Architects. I love having this perspective on tour and our trip would be lacking without it.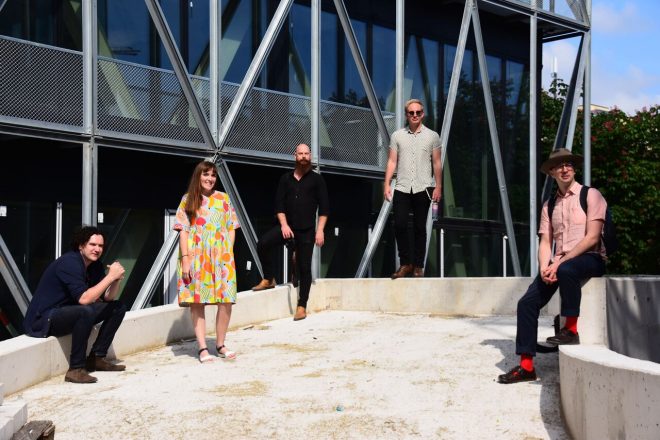 So back to Berlin.
An appropriate start to our transition from London to Berlin was at David Chipperfield's office, an English practice with a Berlin studio. Many of our office tours have been presented by an Australian architect from the practice, usually for communication reasons (very considerate). At Chipperfield's, our guide was Andrew, an architect who is originally from Sydney. Much like the larger English practices we visited, the office was more like a slick village than a workplace. Similar to an up-scaled version of the Tin House by Henning Stummel Architects in London, the entry is through a gatehouse and this leads to a vibrant courtyard space. Above the gateway is David Chipperfield's own apartment for when he visits the office from London. The group was impressed by the courtyard, in particular, as it formed a social heart of the studio, a great spot for informal discussion to unfold.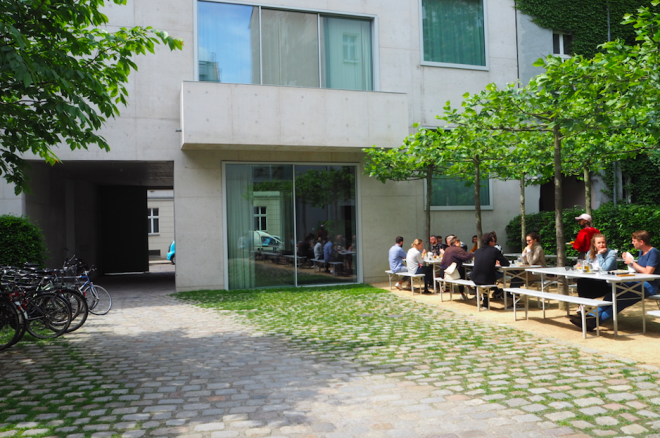 The quality and careful use of materials at this studio blew me away. I loved the meeting room – each face of concrete was treated differently, feeling like marble, travertine and eroded stone on the floor. Andrew regularly reminded us of the philosophy of the practice, where "light, materials and space makes architecture – it's that simple."
After lunch in the courtyard at Chipperfield's office, we walked five minutes to Acme, another London office with a Berlin studio. Acme have an ethos of replicating good ideas in different places. They presented a German bank in Leipzig – almost a presentation you would get as a client at the end of design and documentation, complete with finishes boards. The building is a curious cluster of columns, with a sculptural beauty. It was an international project by an international office, which was similar to what we saw at Chipperfield's practice.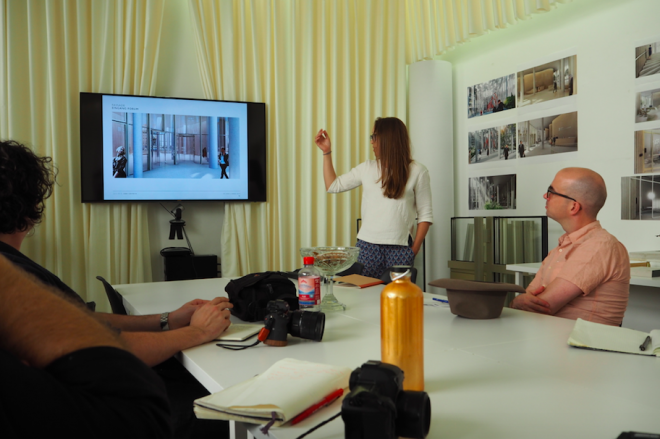 By this point, the group was hungry to hear more about the city and how architects are influential in city making. Enter Deadline Architects. The practice is run from a building designed by Deadline Architects as a home, office and "bed and breakfast, but without the breakfast." Externally the building matches the flat hierarchy of volume in the city (planning height of 22m to the eaves), yet the materials and form gives the impression of an airstream caravan – hopeful and futuristic.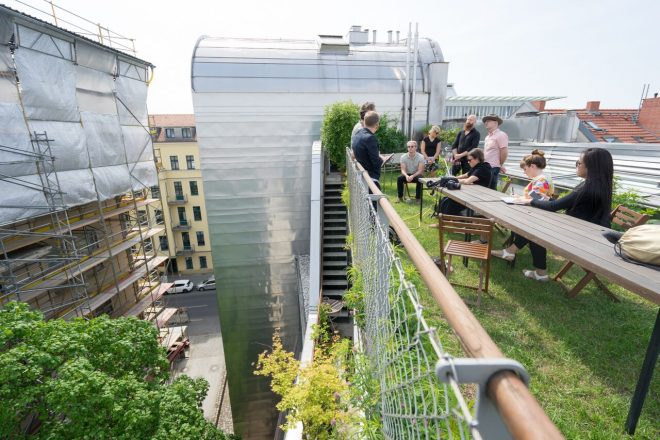 This building was a starting point for us to engage in a conversation about city making. Matthew Griffin, a native Canadian and director of Deadline, spoke to us about co-op developments and the associated challenges. We asked Matthew about the development of the city since the 1990s, and he told us about the demands and questions raised by an influx of new residents to Berlin (approx. 50,000 people/year) and an increase in tourism. After the Berlin wall came down, the city realized that there was an interest from visitors to see remains of the wall and a local debate was opened. Should the city rebuild sections of the wall? Or create a planning scheme that allows for the building volumes to increase in height where the wall once was? Matthew was disappointed to share that the city selected the first option as an appropriate response. He seemed frustrated at the current conservative approach to development in the city.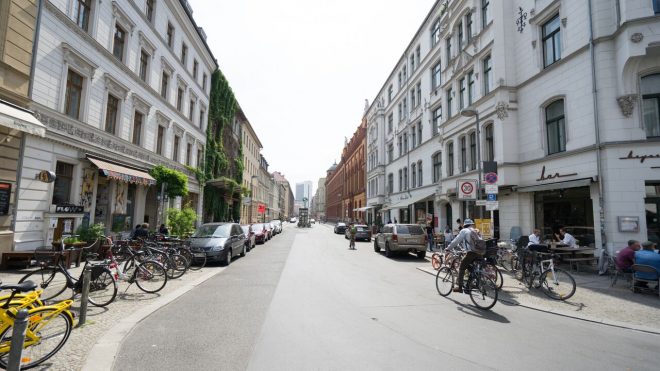 We then visited GMP, a large German company working on projects of a major scale around the world. The studio felt like somewhere Mies Van Der Rohe would have been happy to work – imagine glass, chrome and black. For the first time we were in conversation with a German architect, but discussing a new city in China, rather than the history and city making of Berlin. We started to ask more about the scale of Berlin – to us it appears very homogenous, with hospitals, hotels, apartments and commercial buildings all at the same height and volume. Martin from GMP explained to us that there was a very prescriptive "book of rules" about the design of facades in Berlin – in particular, a ratio of openings and limitations on material selections. Martin went on to explain the differences between East and West Berlin – if we see any 1950–70s buildings, you know you are in the West and the differences in city fabric is more subtle. Without any prompting, Martin compared Berlin to London – "this is not a city of perfume flagons." Thanks Martin!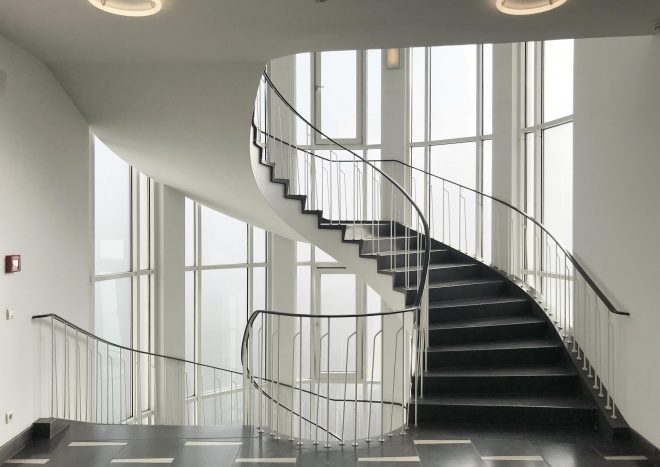 – Leah Gallagher
Follow #2018DuluxStudyTour for updates.