From my previous experience of Prague, I remember feeling overwhelmed by the tourists and found it near impossible to understand how someone might live here.
Royal Way is a well-trodden path set up as a direct link from the city gate, over the famous Charles Bridge to Prague castle. It is congested with groups of tourists and being there the previous night it was rowdy. A hot spot for bucks nights (perhaps due to the very affordable beer), we spotted multiple packs of men in matching t-shirts with glib slogans. Some even rode the streets sitting on a pedal-powered beer bar. Is this what Prague is?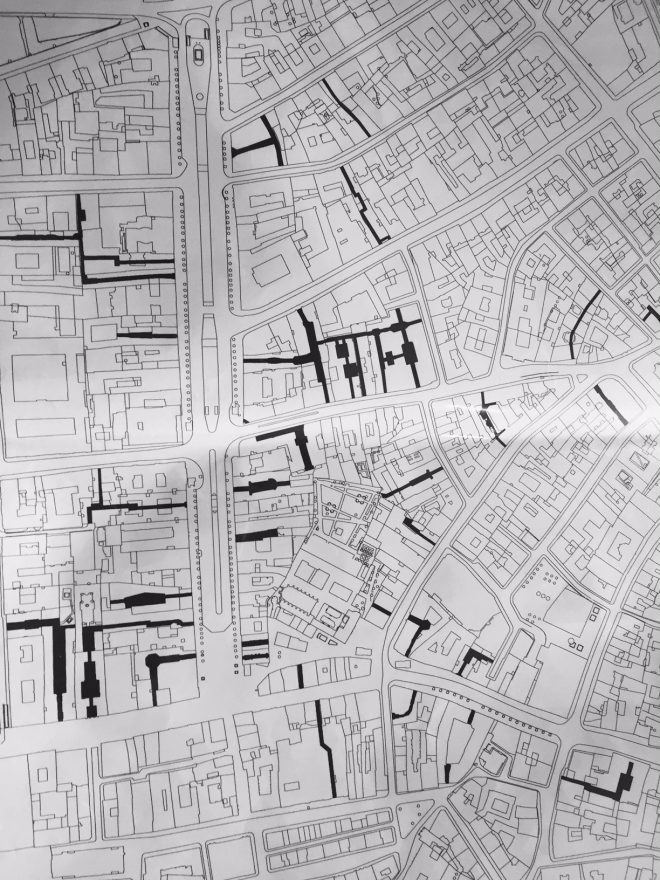 As we met for the morning we headed towards the city. With a little anxiety about the potential of crowds, we were all relieved to take a sharp detour. Martin, local architect and our guide for the day diverted us into a "passageway." These links were developed in the 1920s as a way to increase the commercial shop frontage, but also creates a secondary circulation through thedeep block of the medieval city. Often lit from above with glazed bricks, these curious in-between spaces, neither building nor street, allow you to navigate the city in a completely different way, free from the tourists.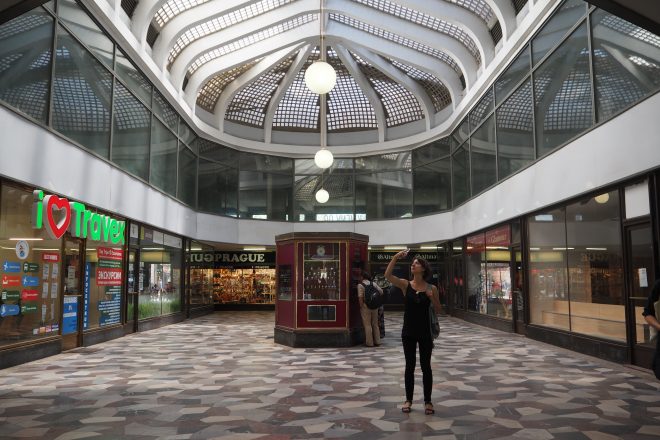 Unlike the street network, it forms an interrupted and disjointed pattern. As we wandered through the blocks of Prague, we learnt about the defining points in history for this city, and how they resonated in its contemporary architecture. The fabric of this city is made up of the bohemian heights of the Art Nouveau (1900s), a time of great intellectual prosperity, lush detailing and collaboration with artists); National Style (1918–1920), where the newly founded Czechoslovakia produced stoic, yet highly decorative buildings in the national colours; Cubism (early 1920s), a movement that only existed in Prague and only includes a handful of buildings; Functionalism (1920s), a movement where Prague was at the forefront (Le Corbusier travelled here at the time and thought the Czechs had already designed what was in his dreams); and post-Soviet occupation contemporary. It felt as though architecture spoke directly of what was happening socially and the shifts were clear. Having not been bombed during the war ensured this fabric, and that of its pre-modern past, has remained intact.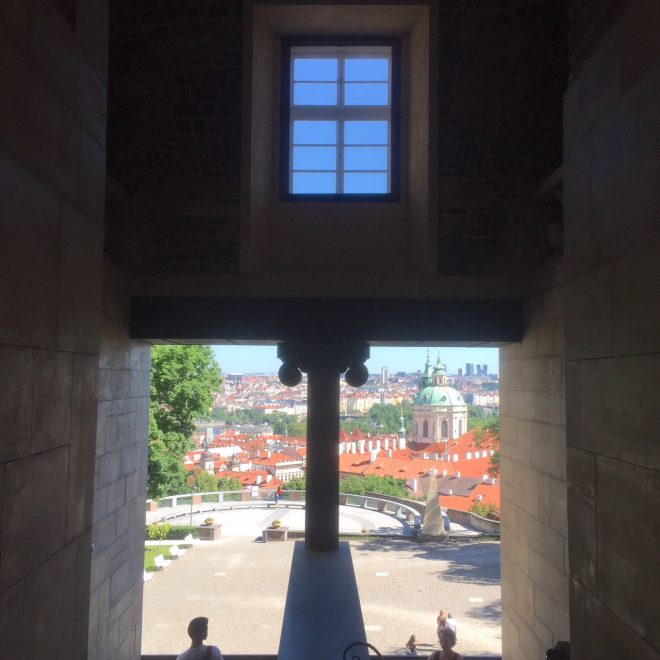 We hopped on a tram to the Prague Castle, high on the hill, looming over the town. Its presence in the city is strongly felt, and been described by Kafka in the Castle as an omnipotent presence for all those of the city. Until recently it was a fortress used only for the King, but with the forming of the nation in 1918, the new president looked to Jože Plečnik (controversially a Slovenian architect) to reconsider the complex and open it up to the people. What he did was a series of highly considered and crafted insertions that gave an alternative circulation through the castle. Paths, openings and connections break through the mass of buildings to give unexpected views back to the city, and make something of small gaps. Again we manage to detour through and around the hundreds of people who have come here. We navigate the grounds not through its axial lines and dehumanising and monumental gates, but instead through a woven yet broken network of negative spaces.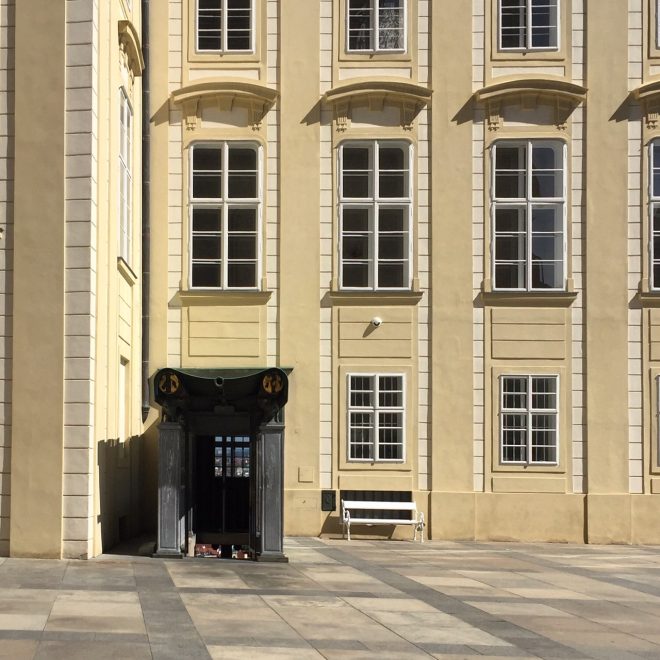 Later that night, we decided on a nightcap and try to seek out a bar in those passageways we explored earlier, but without our guide they had near disappeared. With some perseverance, the keen navigation of Alberto we found one. Entering up the stairs we arrive at a mass of couples, dancing the tango together. It is a Sunday night, and the dancing is beautiful. Footwork interlocking, couples engaging and reading each others every movement without a word. The Fred and Ginger building by Frank Gehry we saw earlier is given a context, and we walk home feeling as if we have experienced a view into something of another world. Emotive, beautiful and full of curiosities, today gave us a glimpse on a life here well beyond the postcard.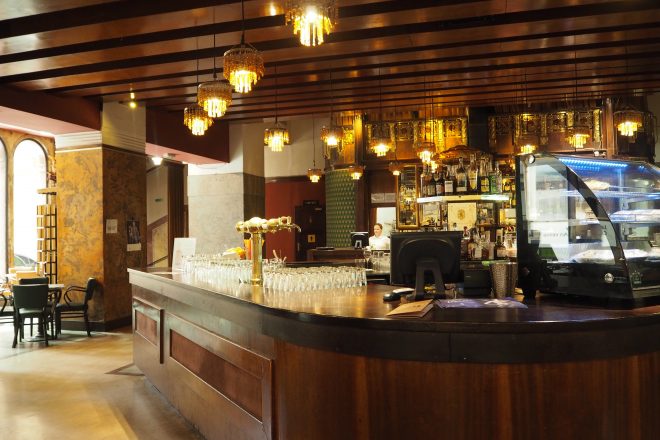 – Claire Scorpo
Follow #2017DuluxStudyTour