Day one started with us meeting our London tour guide, David Garrard, an academic and architectural conservation specialist. David has a great ability (or possibly it's just that he's English) to provide a polite critique of London and the mixture of buildings it houses.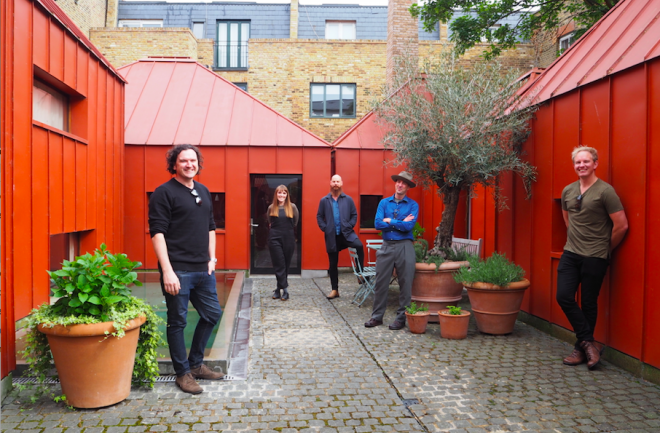 We started our tour west of the city centre in Shepherd's Bush to visit the Tin House by Henning Stummel Architects. This building was a delightful start to the tour. Hidden from the street, we were presented with an impressive double-height brick arch. Entry was via a miniature red barn door – a playful way to enter a formal space.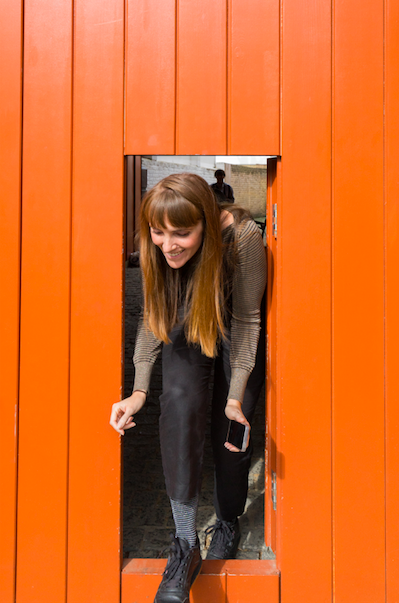 This idea of compression and expansion is an idea that continues as you move through the house, where doorways are compressed and the ceilings of most rooms reach up to skylights. This design strategy gives the impression of space and volume to a small footprint home. The rooms are arranged as a series of individual pavilions that all connect to a small private courtyard and pool. Henning designed every detail of his home, right down to some of the furniture that he intends to take to market.
Next up we visited London's Design Museum, which was an interior fitout by John Pawson of a building designed by RMJM and Partners in 1962. The existing building has hyperbolic paraboloid roof structure, which twists to the light to create a dramatic central space. The general consensus of the group was that the interior renovation resulted in the ceiling and void feeling crowded at moments – we just wanted to see more of the ceiling structure! The master plan by OMA includes three residential towers that form the entry to the Design Museum. Unfortunately, the geometry of the master plan broke from the context to create large spaces that felt empty next to an active slither of Holland Park, which was filled with dogs, people and fun.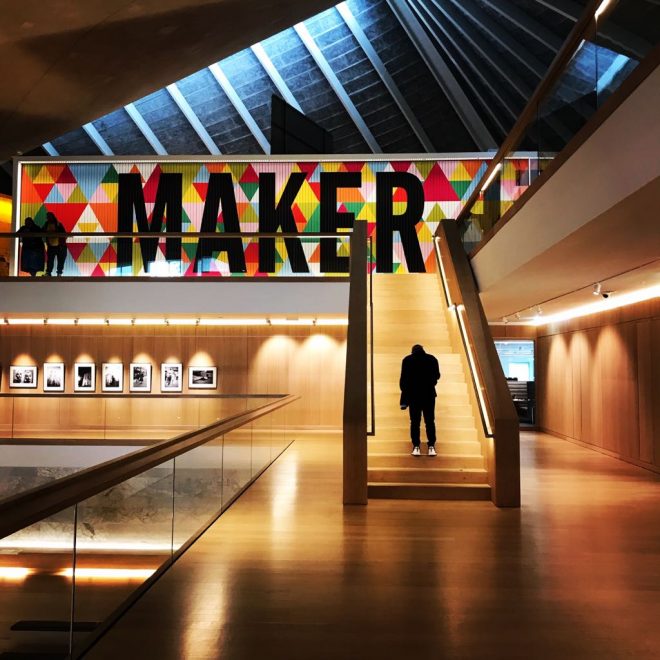 We then made our way to the Battersea Power Station redevelopment site and jumped on a ferry to enjoy David's commentary on the mixture of buildings along the Thames River. Key phases included: 'engagingly silly,' 'dimly referencing' and 'Egyptomania.' Fellow Brisbanite, Dirk Yates and I discussed how you could squint and see views similar to Brisbane – South Bank, Waterloo Bridge, London Eye and power stations. We think we know who is referencing who.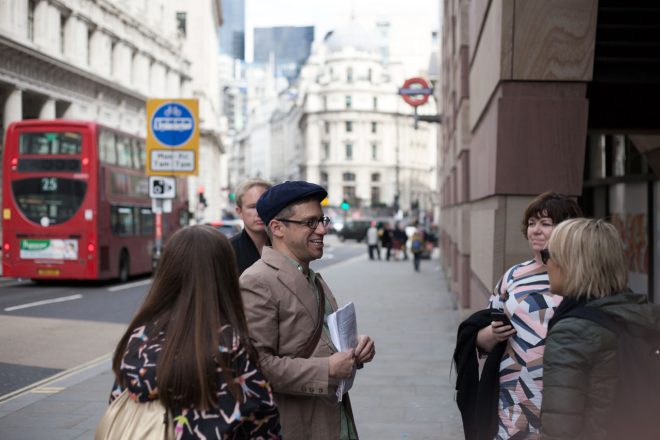 We then had lunch at the Tate Modern extension by Herzog & de Meuron, which gave us time to ask David about his own work and interest in conservation. We all had local examples of controversial heritage projects and discussed the future of conservation. What buildings are worthy of being preserved in modern city and will politics change in the future to favour more commercial outcomes?
After lunch, we strolled across the Millennium Bridge and layered views of London uncovered the richness of London – 17th Century Wren Churches against modern machines like Lloyd's of London by Sir Richard Rogers. We enjoyed the discovery of some curious pockets within the city fabric – in particular was a 1990s postmodern building by Sir James Stirling, an odd delight, teetering of the edge of wild. We experienced a theatrical show centred on relocated ruins in the bowels of Foster's Bloomberg Place building. I still don't quite understand what happened at the Temple of Mithras but it provided for some interesting discussion.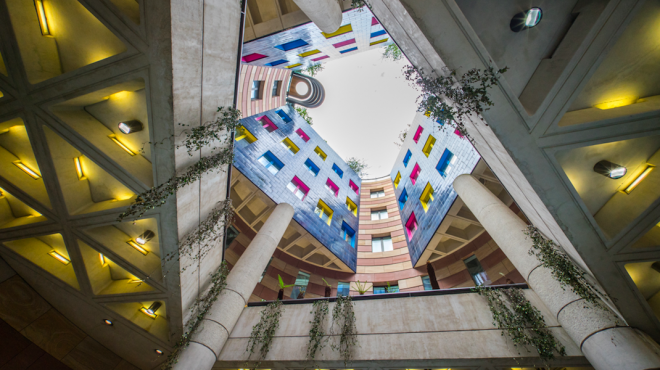 The final part of the day was about the icons of the London skyline – the Gherkin, Cheesegrater and Scalpel. What's the next up-scaled form to be added to the London skyline? Kim Bridgland's suggestion was Boaty McBoatface – I like it! We finished at the Walkie Talkie building (due to cloud cover no cars were melted today!) David was a great tour guide – he enjoys controversial buildings and presented the city fabric to us in an unbiased and upbeat light. I think we are all still adsorbing what we learnt today – I was challenged on my opinions of style and city making, so I think Day 1 closes with study tour success!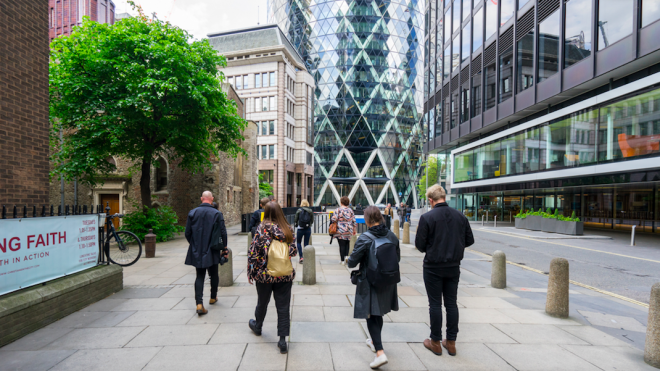 – Leah Gallagher
Follow #2018DuluxStudyTour