The second day of the study tour commenced at Carmody Groarke, recently named the 2018 BD Architect of the Year. The practice was founded in 2006 by Andy Groarke and Kevin Carmody. Kevin, who is originally from Canberra and studied in Melbourne, welcomed us into his central London studio and shared the tale of practice's inception and its ambitious expansion. The founding partners met while undertaking "apprenticeships" at David Chipperfield's office. The duo's plan to set up their own office was fast tracked by winning six of the seven competitions they entered within their first 18 months. Now, eleven years on from its foundation, the studio has grown substantially to 45 staff and the practice works across a wide range of building typologies and scales.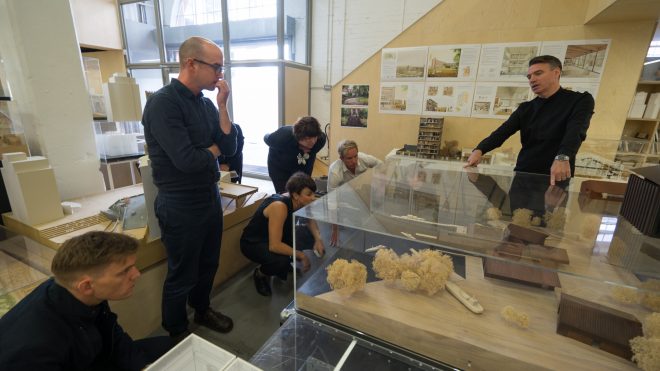 Kevin gave us a tour of the office, which was brimming with building models ranging from urban scale conceptual massing models to 1:20 detailed models. He explained how physical models played a critical role in their workflow, not only to present to clients but also to test and explore design ideas, "every project is a prototype in the studio, we never repeat details." Carmody Groarke's value in exploring big architectural and spatial ideas, along with their design rigour has resulted in some beautifully crafted built works.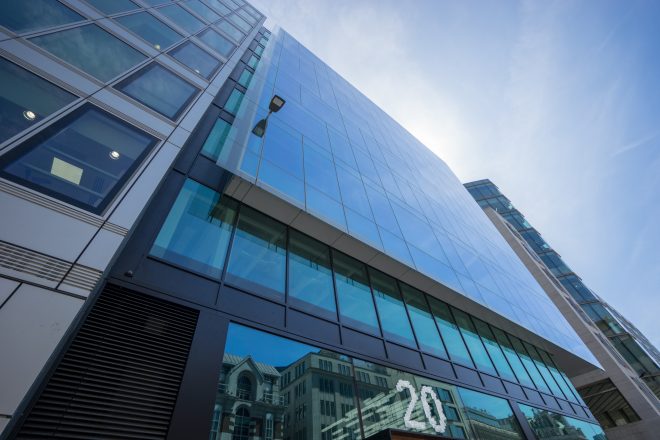 Our next stop was 20 Farringdon Street, a 12-storey commercial office development designed by Denton Corker Marshall (DCM). London office director Angela Dapper guided the group around the new building, which will be launched in June this year. The offices had full-height glazing and exposed services throughout. Angela explained that exposed services in the workplace are on the uptake in the United Kingdom. Designing an office space with no tenancy in mind is challenging given the preference for each tenant may differ. The speculative office design by DCM allowed for complete flexibility so a tenant could occupy and adapt to the space. It was interesting to hear from Angela and understand that there are similar issues with contractors in London and Australia. However, on this project she assured us that everything ran smoothly. The biggest success of this building was the stair, which linked each floor and also acted as the fire escape. The detailing of the Class 2 concrete in this stair was exceptional.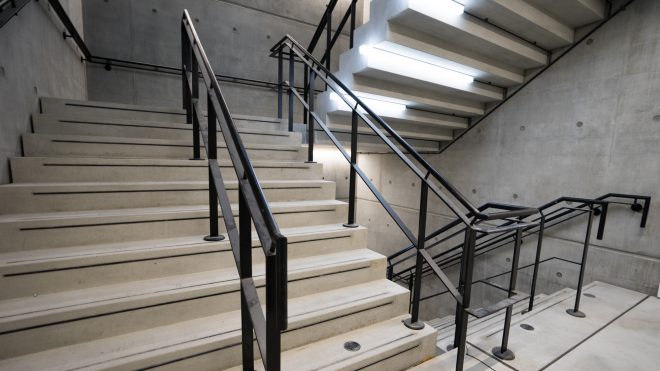 After a quick bite to eat, we made our way to the WoodBlock House designed by dRMM, a London based practice of 50. The brief was to create a studio, home and office for artist Richard Woods and his family. A large workshop occupies the ground floor with the family house above. This joyful house revealed a genuine collaboration between architect and client with parts of the façade and staircase incorporating Richard Wood's trademark cartoon-style print pattern.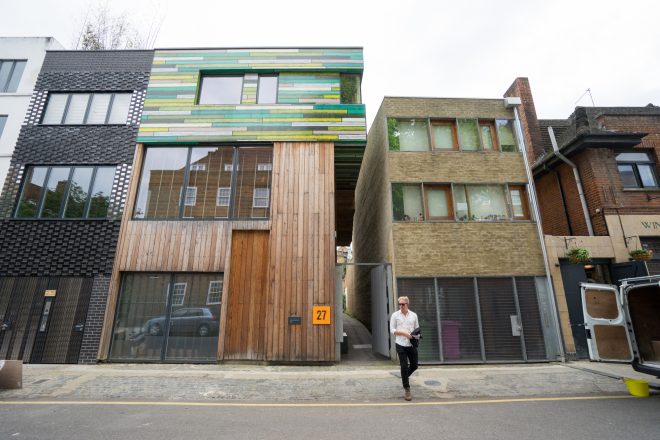 The WoodBlock House clearly responded to the family's needs and reflects dRMM's commitment to sustainability through the use of a Cross-laminated timber (CLT) structure. The use of CLT resulted in a remarkably fast fourteen day installation with just four people on site. While the project had a relatively low budget with humble finishes and detailing, the house is successful as it perfectly aligns with the client's unique requirements, their values and their philosophy of living.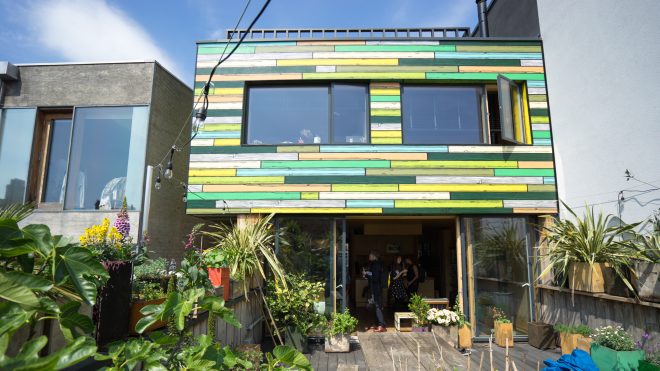 A practice visit to Zaha Hadid Architect's was our next stop. Millie Anderson, an Australian working in London, chaperoned the group to a meeting room for a presentation on current projects. The sculptural forms presented reinforced a clear approach and way of thinking throughout the organisation, along with their digital workflow which is largely parametric. Big data was discussed as a tool to improve decision making and management and new technologies in 3D printing and CNC machining have allowed new fluid forms of expression and model making. This is clearly illustrated in the Zaha Hadid Design Gallery on the ground floor, which along with models, showcases furniture, products and jewellery design. The group was shown around the gallery and admired the remarkable forms.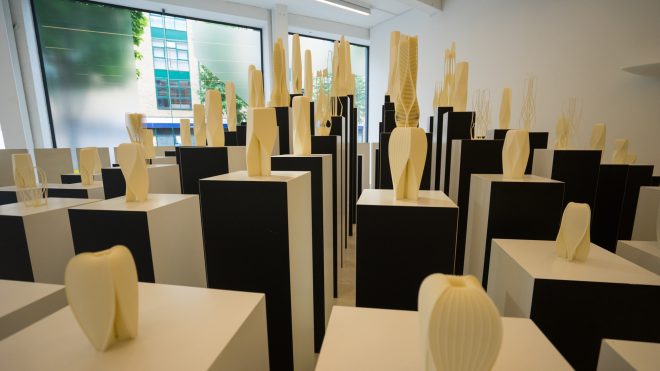 Our last visit of the day was to Rogers Stirk Harbour and Partners in the recently completed Leadenhall Building or "cheesegrater" as it's commonly referred to. Coming from Zaha Hadid Architects office, it was refreshing to experience an open-plan workplace with a democracy of practice. A variety of shared spaces are spread throughout space, which encourage interaction and collaboration. An internal plaza is utilized for weekly design reviews, lectures and staff presentations and a large kitchen area had staff events posted on it's walls. The community culture at Rogers Stirk Harbour and Partners was immediately evident.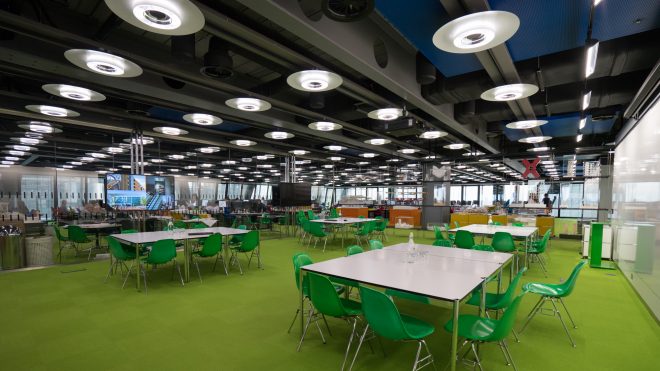 The day concluded at the Anthologist restaurant for dinner. The food was fantastic and the conversation was robust. The main theme discussed related to the value of designing spaces and architectural workplaces that serve people. After all, it's people who occupy a space, who innovate and deliver a place.
– Joseph O'Meara
Follow #2018DuluxStudyTour for live updates.